Supervision for Capability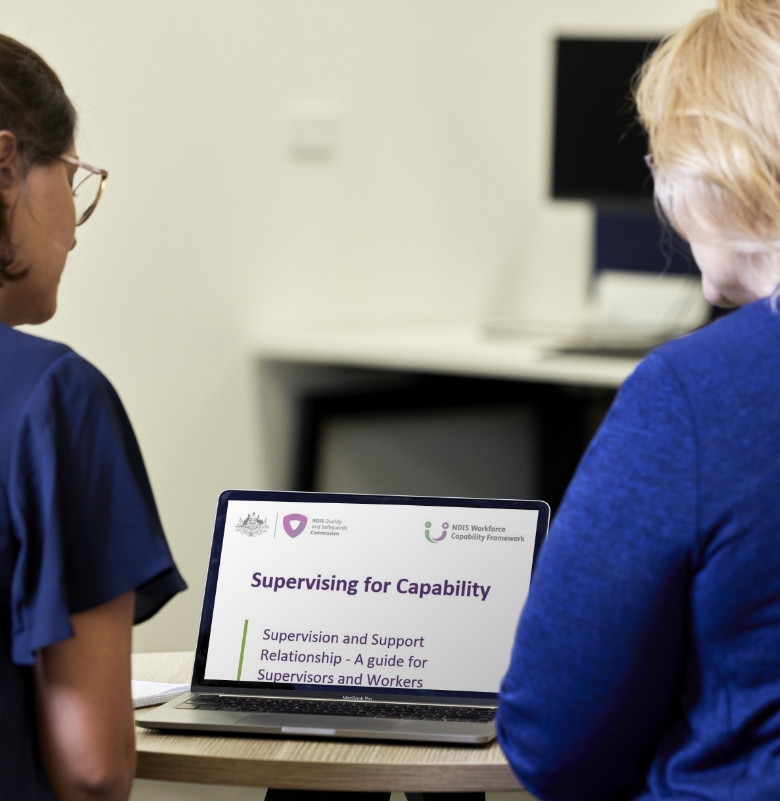 Back to Framework Tools and Resources
Supervising for Capability
The supervision resources are a set of guides for participants, providers and workers that provide advice and practical suggestions for working together to understand how supports and services should be delivered.
The guides are supported by templates and tip sheets that can be downloaded for use. They can help with setting expectations, and talking to workers about delivering supports to meet the standards participants expect.
Guiding principles for supervision
Familiar with the supervision guides already?
Select what best describes your situation to view guides.
Guiding principles for supervision
Five principles underpin the approach to supervision described in these resources
Collaborative
Participants, workers and supervisors collectively agree on 'what good looks like' and how they will work together to achieve it.
Capability-based
The Framework identifies the attitudes, skills and knowledge workers need to provide quality support. They describe both the 'how' and the 'what' of support.
Respectful
The interests and aspirations of all parties are understood and respected.
Supportive
Effective supervision creates safe and trusted relationships that support worker wellbeing and encourage regular discussion, reflection, and development.
Evidence-based
The organisation uses evidence about how well they are supporting participants and their workers to shape and improve their approach to supervision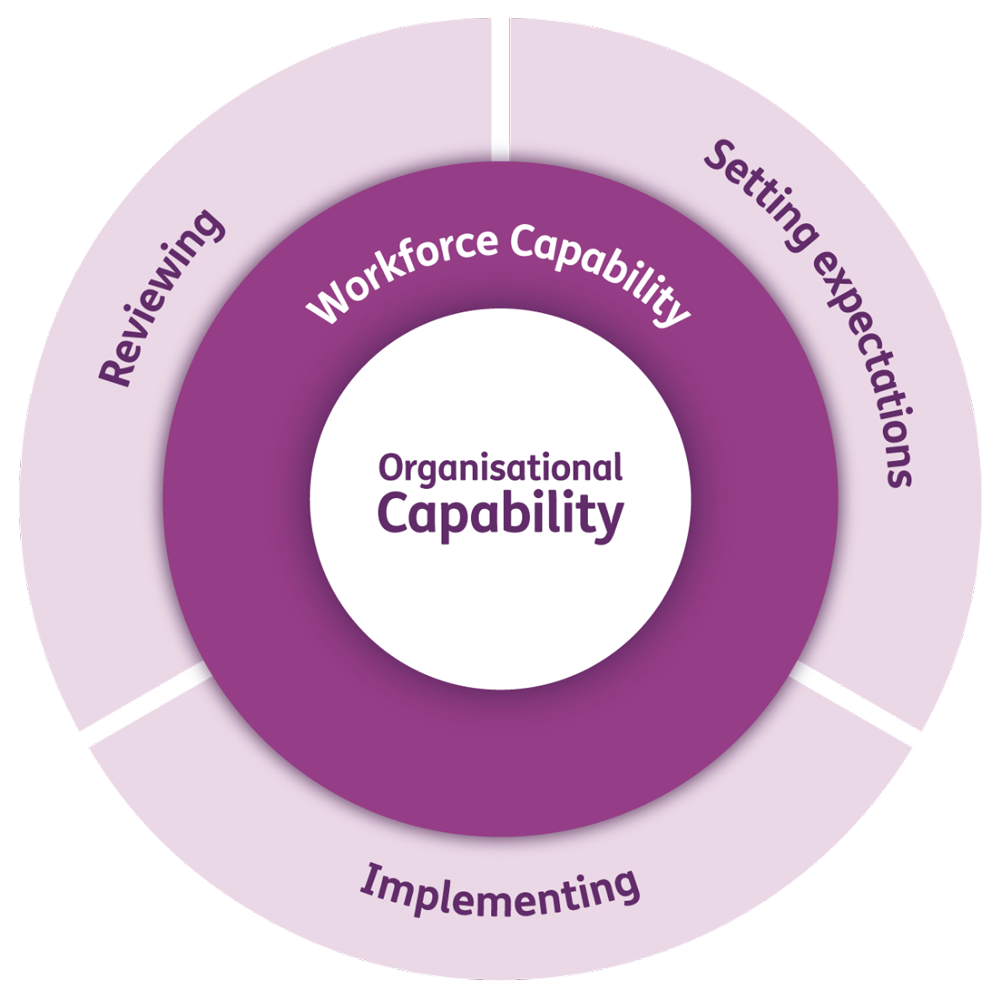 How this resource works
The guides and resources take you through each stage of the supervision process with different information depending on your role and situation. You can download the documents and templates, and modify the templates to suit your circumstances.
Select your situation
NDIS participant

You are an NDIS participant who wants to provide feedback to workers and NDIS providers

Provider

You are a supervisor or senior leader in an NDIS provider who wants support with the supervision process

Worker

You are an NDIS worker who wants support with the supervision and feedback process