June 2022 update
June 2022
Image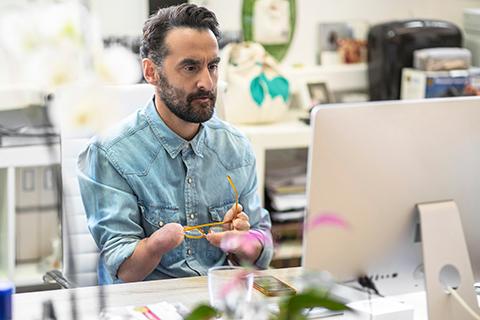 This year, the NDIS Workforce Capability Framework (the Framework) team has been busy with the development of a range of tools and resources to support the sector to integrate the Framework into their workforce management practices. The following tools will soon be released in Public Beta on the Framework website:
Self-Assessment Tool for Potential Workers – for potential workers to understand if they are a good fit for disability work. Also useful for service providers or participants to suggest to potential workers, to improve the likelihood of attracting people who are a good fit for the sector.
Position Description Builder (PD Builder) – for anyone who employs workers with NDIS funding and needs to describe jobs. This is an interactive tool and there are two versions: one for providers and one for participants. Once you enter a type of role, the tool automatically downloads relevant capabilities. Users are guided on the information to include in each part of the PD. The tool generates the position description once you have completed it. There are also lots of practical tips and templates.
Recruitment and Selection Guide – a step by step guide to using the Framework to support capability-based recruitment, with separate versions tailored to participants and service providers and lots of useful practical tips on how to get the best out of recruitment.
Career Options Guide – for existing disability support workers to understand and explore opportunities for pursuing their interests and developing their careers within disability or related sectors.
Workforce Management and Planning Tool – designed for use by service providers to assess their current workforce practices and plan for the workforce they need to achieve their goals. Demonstrates how to embed capabilities into workforce planning and designed to be used either as a source of ideas on how to improve your approach or as a template to fill in and generate a workforce plan. 
These tools have been developed in partnership with the sector. They will initially be released as a beta version to provide further opportunity for feedback over a three-month test period. We encourage you to test run the tools and let us know how you go. We are keen to know what you like, what could be better and what else would be useful.
We will send a notification when the tools go live to all stakeholders who have registered for updates on our website.  To be included or to update your details, please complete the online form to register or update your areas of interest. Alternatively, you could email us or call the NDIS Workforce Capability Framework team on 1800 035 544.