Learn about and get involved in the Framework Implementation project
August 2021
Image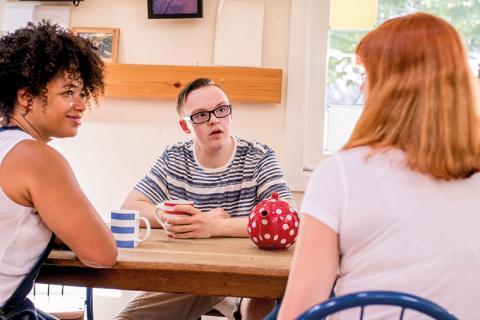 The NDIS Commission has started an 18-month implementation project to support the sector to embed the Framework in all aspects of NDIS workforce management practice. The project will provide information on how to use the Framework, and a range of practical tools and guidance to apply it to workforce activities.
All tools and guidance will be developed in close consultation with the sector to ensure they are realistic, practical and useful. We look forward to working with sector stakeholders in areas that interest them. Check the Framework website regularly or ask to receive email updates to know what work is underway and the opportunities to be involved.
The first tool to be released is the interactive Framework tool, now available on the Framework website. This interactive version lets you select the type of role you are interested in and see the capabilities relevant to that role. You can also save and print your selection.
We will progressively develop and release the other tools and guidance from now until December 2022, including an interactive self-assessment tool for potential job applicants; an interactive capability-based recruitment tool and associated guide; a participant guide to using the Framework; a maturity assessment and workforce planning too and guidance, and more. More details on the tools to be developed can be found on the Tools and Resources page.
For further information about the NDIS Workforce Capability Framework, to register to receive updates on the Framework rollout and opportunities to be involved, please send an email to us at workforceCapability@ndiscommission.gov.au or call 1800 035 544.
If you would like to discuss your thoughts on the Framework, how it could apply to your organisation or situation, or how you might contribute to developing the tools, we would be very happy to organise an online or phone meeting with you. Just let us know by emailing WorkforceCapability@ndiscommission.gov.au or by directly contacting Jo Grisard, Project Leader, by email jo@grisardconsulting.com or by phone: 0474 695 891.